Friends, it wouldn't be a normal week for me without some kind of bizarre adventure; this one was no different! For the past several weeks, I'd noticed a very curious growth forming on my right upper arm. Now I'm not one to jump to conclusions and consume myself with worry, but the thing certainly had my attention.
It's hard to ignore something that dripped blood every time I snagged it with a towel after showering. It was bothersome as it didn't seem to want to heal and insisted on sticking with me. I'd like to think I'm pretty in tune with my body, and this was not a harmonious little bugger. As a few weeks passed, I kept recalling something I'd learned in health class many moons ago, a few warning signs to get checked: a new mole or growth (check), a lesion that bleeds (check), a sore that doesn't heal (check). Yeah, this was all of that and I kept wondering if my swollen lymph nodes a week ago had anything to do with this too. Team that up with the facts that I am pretty fair/light skinned and I have spent a lifetime in the sun, having acquired my fair share of sunburns in the past. Yeah, I suspected the "C" word, but no need to put that out into the universe haha!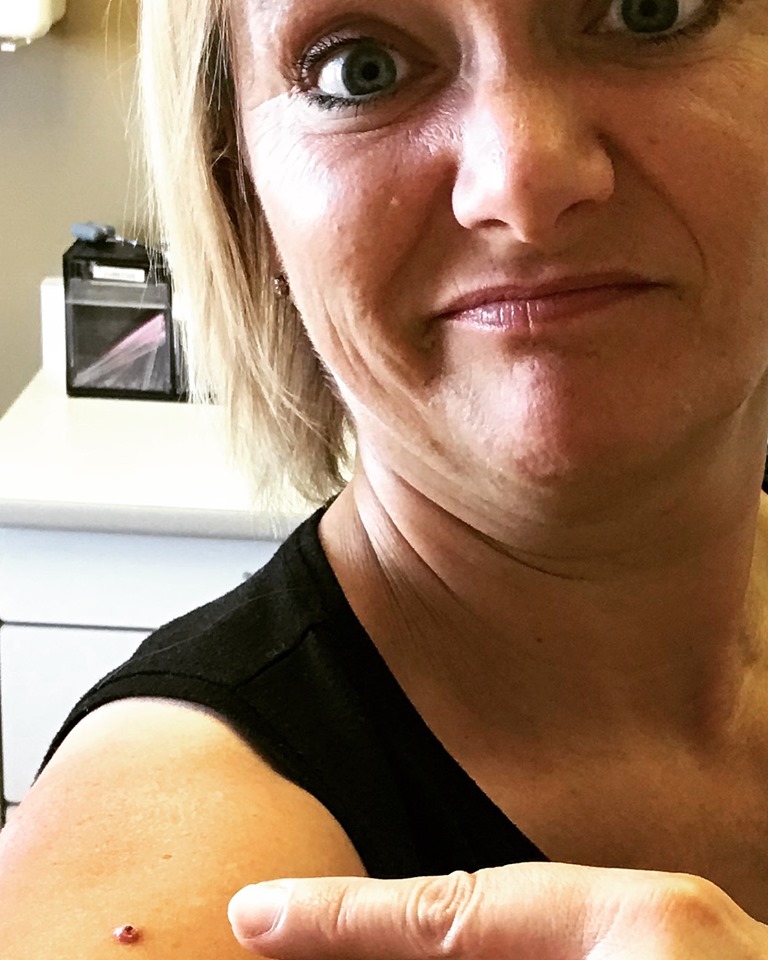 If you know anything about me, you are aware I am no-nonsense when it comes to proactive/preventive care, so I tried to schedule an appointment with dermatology. It blew my mind that they couldn't get me in until February…seriously?!? If this was anything serious, I knew better than to wait that long. A friend encouraged me to take a different route, and I stopped in at an acute walk in clinic the same day.
Though the practitioner did nothing more than look at this little crater-shaped thing, she advised me to make an appointment with a primary care provider who is willing/able to send a sample biopsy to pathology. Though that may seem like a wasted trip, it was the best advice because I was able to make an appointment for just a few days later…not FEBRUARY!
So I headed off to my clinic Tuesday. Many of you know I see all kinds of signs throughout my days. Well, walking into the lobby and spying this lone magazine…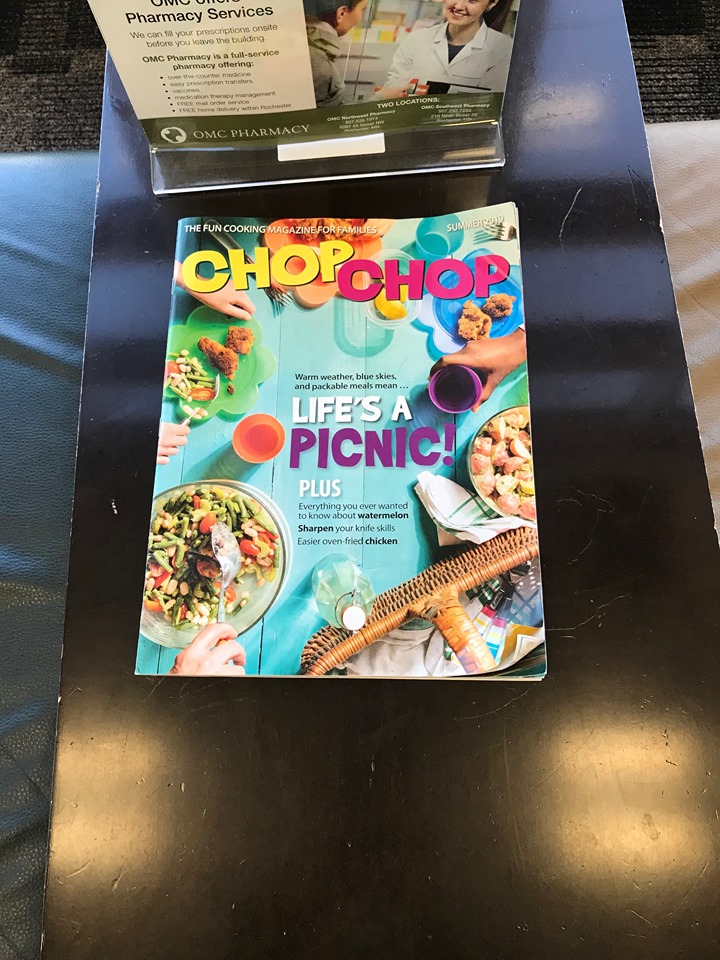 Chop Chop indeed! I literally LOLed hahaha! And just below, I was reminded…life IS a picnic, my gentle reminder to keep worry out of this.
I lightheartedly continued on to my appointment. My doc assured me I did the right thing by coming in. From the shape and my description of the little guy's behavior, she had a usual suspect in mind. She numbed me up, razored the pea-sized sample, controlled the bleeding and sent my specimen and me in separate directions.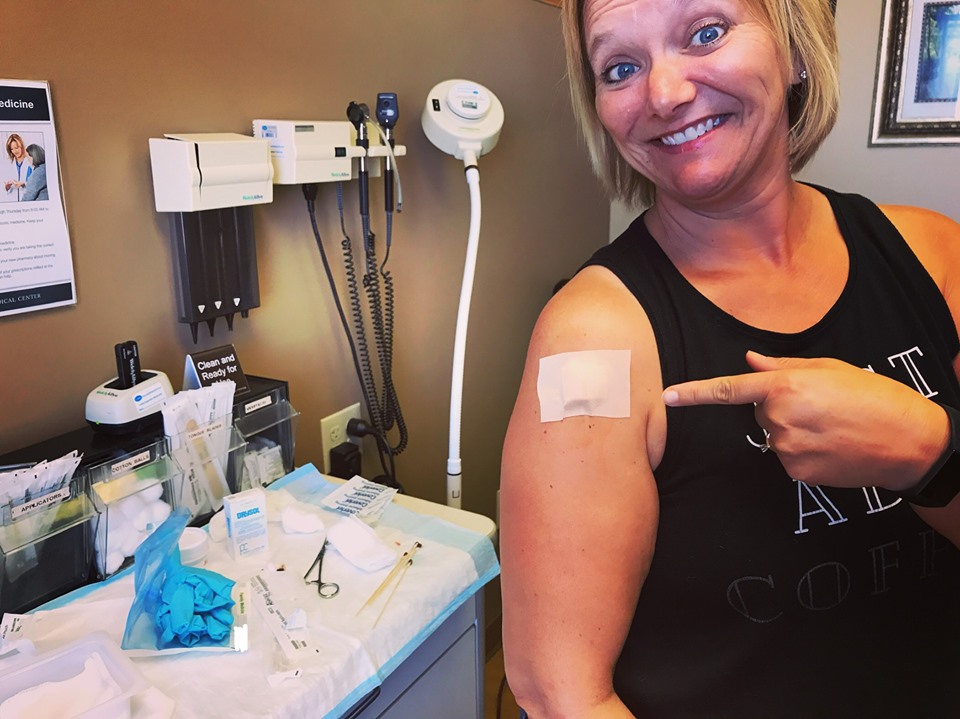 I wouldn't hear results from pathology for days, so I employed a little strategy I used back when I had a more nerve wracking breast biopsy. Every time I began to think about the results, I calmly reminded myself that this is nothing until it's something, and right now, it was nothing. No use getting worked up over nothing, right?
The rest of the week quickly passed, and my results popped up yesterday afternoon on my portal. I took a couple slow, deep breaths and opened it up. The big long named skin cancer variety my doc suspected? Not! This thing was nothing more than an innocent little irritated capillary hemangioma for the win!
Folks, I realize I dodged a bullet, but I also took great relief knowing had it been something far more serious, my self care take-charge, proactive approach was important in early detection/treatment.
So here's the take away, Friends…if you notice something not quite right, trust your intuition, get checked out and move on. Peace of mind is PRICELESS and one more way to put that Best Foot Forward!