With spring break upon us, I've thought a lot about what vacations used to look like for my family and me. They consisted of ALL our favorite junk foods, a jam-packed schedule of busyness designed to entertain and engage our kids from morning to night in locales that catered to non-stop fun. We made a million memories, but most of mine were of indigestion, sensory overload and exhaustion. When I look at the photos, I wish I saw the fun and excitement, but I'm brought right back to the overwhelmedness.
I'm happy to realize throughout my weight loss journey, our vacations have transformed as well. I put serious thought into what I wanted out of this spring break, then set some mindful plans into action. We chose a location conducive to well-being as our top priority and hit the open road.
Fuel stops found me jumping at the pump and avoiding the endless empty calories I used to gather from gas stations. I was prepared, having packed a jumprope and plenty of healthy snacks.
Upon reaching our destination, I knew we'd made a great choice. Check out the view literally just two steps outside our rental condo…my soul smiled when I saw the exquisite view and heard the playful stream.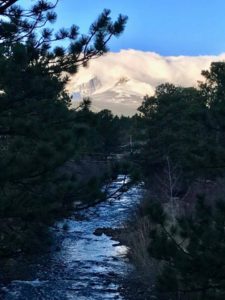 Ahhhhh.
I have come to an awareness that vacation can't mean taking time off from myself. So with that in mind, we made plans to be active. Our first day in Estes Park found us hiking picturesque Lily Mountiain…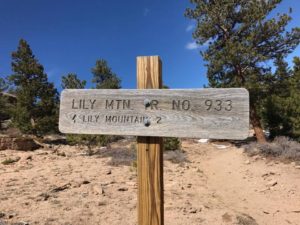 I only regret our older son was unable to join us because this would have been right up his alley.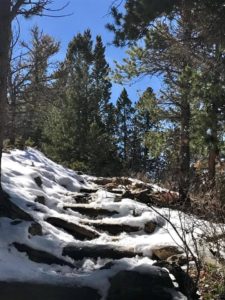 You should know that hiking is my thing!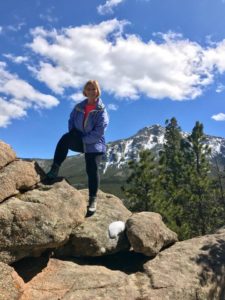 However, my husband Eric is not at all fond of heights and our younger son Connor is not a fan of hiking. At all. But they both sucked it up to climb the steep two miles; although there were some pretty tense moments scrambling up the final snow-covered section the breathtaking summit was well worth the fear-factor!
The view was stunning and unforgettable!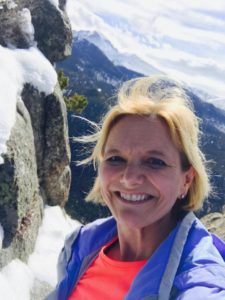 The descent was tougher than I expected, but this was the kind of memory I had hoped we'd make while we were here! I'm so proud of those two!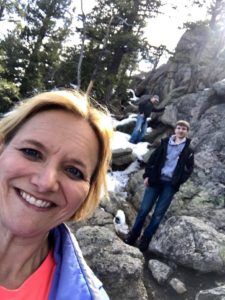 That hike was one heck of a workout and my knee was not at all happy…traitor! The next morning it was still cranky, but I had some strength training plans!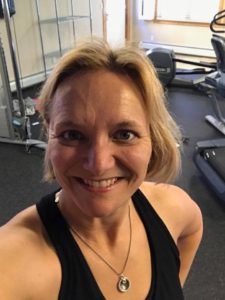 Thank goodness for a fitness center at the resort! The rest of the day was set aside for some sightseeing, grocery shopping for the right kinds of nourishment, and relaxing.
Although many of my friends chose warmer climates for spring break, imagine my excitement when I woke up to this…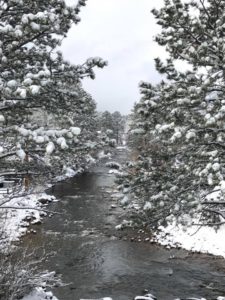 How beautiful is that?!? This Minnesota gal's heart was warmed waking up to this gorgeous Colorado morn. And because I have goals in place, there was only one thing to do…haul over to the fitness room for some cardio!
And after a great sweat sesh of a warm-up, there was only one thing on my mind for a cool-down. Would you like to build a snowman?!?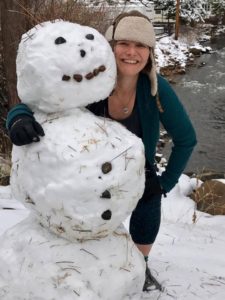 Why, yes I would! My teenager had zero desire to help me, because he brought his friend named X-box haha!
So there you have it, our transformed vacation! We still have several more days to embrace all Estes Park has to offer. I'm thrilled to report, since making mindful changes to our typical vacation, I've yet to experience indigestion, sensory overload or exhausting. Mission accomplished!