Twenty-three years ago today we said, "I do." And we still do…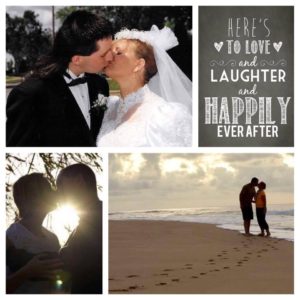 It's official, I've now been married to this man longer than not. He has done far more than he vowed to me all those years ago…beyond the richer or poorer, the sickness and health…he's literally seen me through thick and thin, weak and strong, grief and joy, broken and whole. He's loved me completely through the rough spots and cheered on my finest moments, unconditionally. This guy, he makes my dreams come true!
I loved him then, love him still…always have always will.