Happy Win-It Wednesday, fellow FIT BFFs! Last week I reviewed some great products from Aurorae. If you missed it, you can check it out here.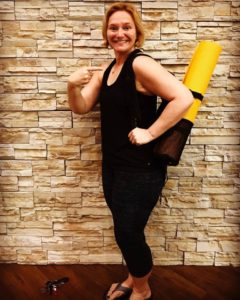 Thanks to the generosity of our great friends at Aurorae, we have partnered to give away their versatile multi-purpose sling yoga backpack…like the one I reviewed to one lucky reader.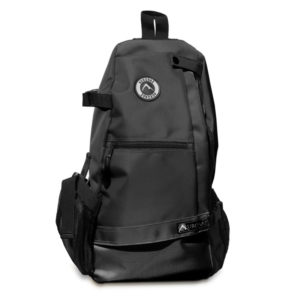 I'm a big fan of this bag and know you will be too! But, Friends, that's not all! The winner of our giveaway will also receive a bottle of Aurorae's extraordinary scented organic yoga mat wash and microfiber cleaning towel. How awesome is that?!?
To read more about the wonderful active lifestyle and yoga products available from Aurorae, drop by their website here.
To enter, simply leave a comment below between now and Tuesday, May 2nd, midnight central time, sharing what makes you calm in this crazy-paced world, .
You may enter only once on the blog, but can earn one extra entry for doing each of the following:
LIKE the FIT BFFs Facebook page if you are new to the page
LIKE the Win-It Wednesday post on the FIT BFFs Facebook page
COMMENT on the Win-It Wednesday post on FB
SHARE the Win-It Wednesday post on FB
Giveaway open to US residents only. Randomly selected winners will be announced here on Win-It Wednesday, May 3rd. Good luck!