Happy Win-It Wednesday, Friends! I'd like to take this opportunity to thank all you readers who have joined me throughout my FIT BFFs' blogging journey…the past four years have been unbelievable! Stick around because you never know what's going to happen next; that's my favorite part!!!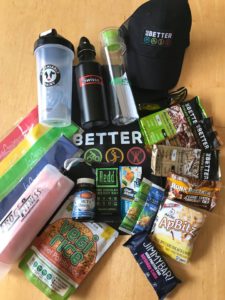 I'm excited to announce the winner of the Blogfest/IDEA World convention swag is…
Congratulations to Margie!!!
I will email you for shipping details, Margie.
Thanks to all who entered and stay tuned for another Win-It Wednesday 4th Blogiversary Giveaway coming shortly!